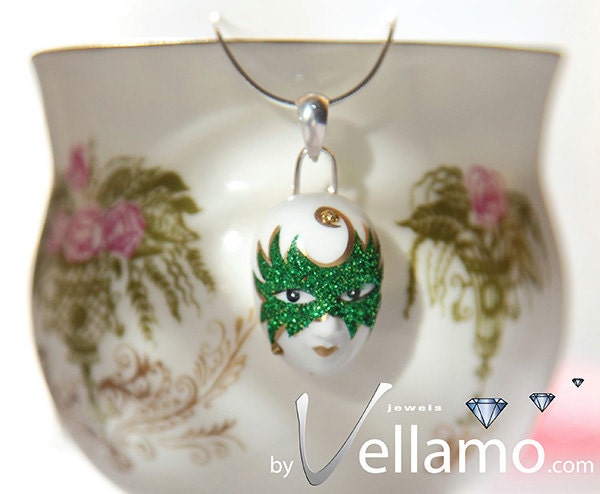 A special pendant with a miniature Venetian mask. The Venetian mask is made of precious porcelain and has beautiful detail and a lovely sparkly green color.
Size of mask: 25mm x 20mm x 10mm.
The necklace is about 50cm long.
Beautiful fashion pendant. Matching earrings:
http://www.etsy.com/listing/94621293/venetian-mask-precious-porcelain-silver
All products in this c...
Click Here to Visit My Etsy Shop!